Seamless autoplay video in all email inboxes
Your marketing videos made playable in any inbox
Adaptative technology

at your fingertips
Viewed's adaptive video email marketing software helps your marketing videos play smoothly and seamlessly in any email inbox, including Gmail, Outlook, AppleMail, Safari, Chrome and more, giving you much greater exposure than other video email platforms.
Now free & unlimited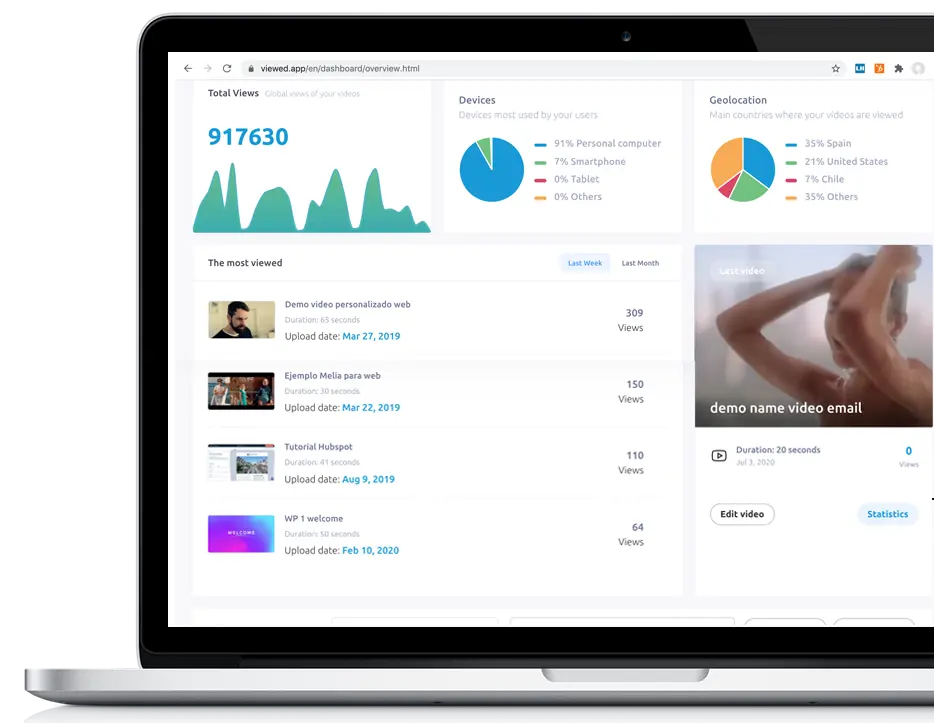 Get instant engagement


with autoplay emails
Our adaptive technology gives you the edge by ensuring your marketing videos are playable on the user's own email platform when sent.

With your video autoplaying in any inbox, you can expect a view rate of up to 90%, compared to just 16% for regular image links embedded in classic marketing emails.

Send your click-through rate through the roof
With more of your marketing emails opening across all platforms, you'll enjoy an average click-through rate (CTR) for video content that's 65% higher than other formats and could increase your conversion rate by as much as 200%.

No ads, no competitors, no distractions. We make it easy for customers to fully engage with your content from the moment they open the email and your video starts playing.
How do you email a video?
We make video email marketing easy. Everything is automated in three simple steps:
Step 1: Login to the Viewed platform and upload your video using the request form.

Step 2: Copy the embed code or video ID and paste it into your HTML email template.

Step 3: Send the email as usual with your CRM or ESP.
All the marketing tools, one autoplay video service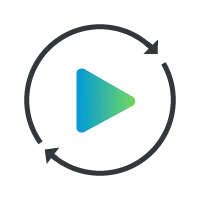 Adaptive technology ensures maximum impact
Viewed's adaptive technology automatically creates the right video format for each user's email platform to encourage instant autoplay on any device, making a massive difference to the impact of your marketing campaign. With no buffering or delay, 90% of users will experience a positive multimedia experience as soon as they open their email.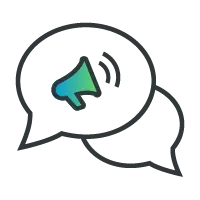 Easily add videos to landing pages
Embed your video into landing pages and let subscribers share it on their social networks. It's never been easier to engage customers and get them to help spread your message far and wide.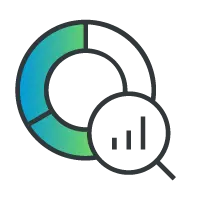 Free video analytics & statistics
Use real-time statistics to analyze views and viewing time per device, OS, navigator, email, client, country, and hour. With our advanced metrics, you can track every element of your video email marketing campaign.
Need professional video email marketing services?
Just starting to develop your video email marketing campaign? Get going with up to three videos a month and scale up as you go until you need a full-scale email marketing package with unlimited videos and views, eCommerce videos and live-streaming capabilities. Viewed offers three different plans to suit your marketing needs and budget. All the plans include a function to record yourself with your webcam.
Try out the raw power of video email marketing with a hosting plan for sending up to three videos to gain up to 5,000 views. Need help? No problem. You'll get free Video Email training from our marketing experts, and you'll find it easy to integrate your videos with MailChimp, HubSpot and 99% of the most popular email service providers. Other functions include access to basic account analytics to monitor campaign progress.
Send out an unlimited number of videos each month and get up to 25,000 views with an upgrade to the Professional package. The Professional video email marketing option is ideal for SMEs wanting to increase web traffic and conversions for a reasonable monthly cost for a higher return on investment potential. Customize a clickable call-to-action for your video emails and embed them in landing pages too. This package gives you more advanced analytics with real-time monitoring.
Enterprise is a customizable option for sending out a high-volume of personalised videos. Post as many videos as you want, with no maximum limit on the number of views. Benefit from dedicated data-driven emails for eCommerce and remarketing, plus live-streaming video capabilities. Integrate with any email service provider and get the latest updates from your dedicated personal account manager. Includes options to set up a custom domain.