Recover abandoned shopping carts
Create dynamic personalized video emails tailored to your unique eCommerce store and recover those lost sales opportunities
Connect your eCommerce to VIEWED

to craft persuasive, personalized videos for remarketing emails
Create high-impact video content and multiply your conversions with dynamic, personalized sales videos offering audio and script in the user's language with key product information including photos, prices, descriptions and lists.
Boost leads and sales with dynamic,
real-time videos

promoting a specific product or service

Recover abandoned carts
Re-engage customers with personalized video content automatically created from the pictures, descriptions and prices on your eCommerce website. Embed video in email to enhance your remarketing efforts and drive sales.

Welcome new customers
Create lasting relationships with your customers from the get-go with personalized, data-driven welcome videos using information collected from their registration form. Make a memorable first impression!

Report order status
Gain consumer confidence and grow brand loyalty by sending personalized video content informing customers of their order status. Invite them to be a part of the journey.
How do

personalized videos for eCommerce

work?
It's simple to boost eCommerce opportunities with personalized video email marketing. First, talk to our specialized team to identify your marketing goals. Then choose a stylish video template that suits your eCommerce brand and start working with your exclusive account manager to define the scope of the personalized elements you'd like to see in your video: texts, numbers, dates, prices, images, music, voice-over, and language.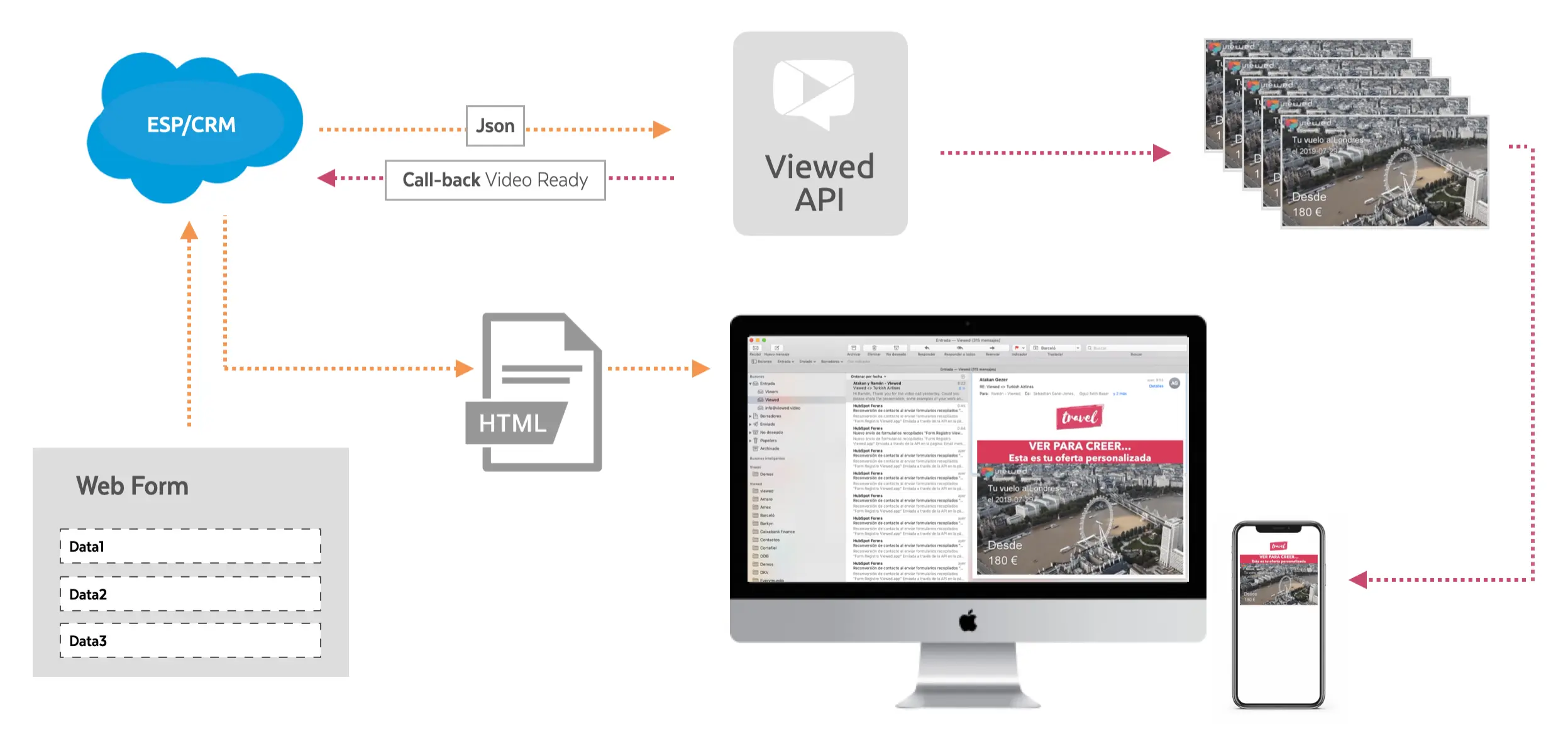 1.- Connect your eCommerce to the Viewed platform, including the video email code into your HTML Email Remarketing workflow within your CRM.

2.- When a user abandons their cart, make a "Json call" to Viewed's API, with all necessary parameters to personalize the video.

3.- Our innovative software creates dynamic video content including photos, text, a script and voice-over in the user's language, and a short description of the item or list of products your customer visited in your eCommerce store.

4.- Viewed sends a "call-back" to your system, informing you your personalized video is ready to be sent out.
Fuel business growth with much more than personalized video email hosting for eCommerce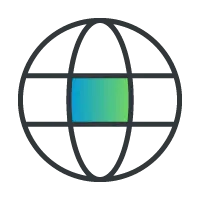 One-stop video email marketing consultancy
Our experienced team of specialists can help you with all your marketing needs, from reviewing video content and going over your email strategy to providing actionable insights into improving results. Try our innovative video email annual plan.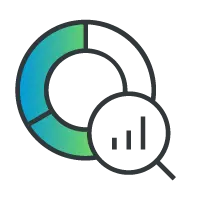 Statistics dashboard
Easily tracks the performance of your video email marketing campaigns through our useful statistics dashboard. This will help identify areas for improvement to implement in your eCommerce campaigns.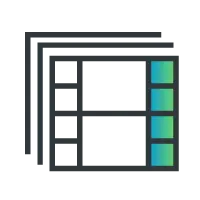 Choose from a wide variety of video patterns
We offer a vast selection of video patterns to suit your unique needs and reflect your brand image. Trust our expert video marketing team to help you choose the best video pattern for your eCommerce campaign.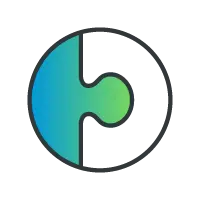 Easy integration
Connect projects through your CRM (HubSpot, Salesforce) or your ESP (Mailchimp, Mailup) to easily manage your personalized video email marketing campaigns.
Align your video in email marketing with your budget
If you are just starting or want to try the power of video email marketing with Viewed, try our Starter package for low-cost video email marketing services. And for a large-scale campaign that requires a bigger distribution and increased video views, try out our Professional and Enterprise options. Webcam recording and performance stats are default functions included across all packages include