Play video in email with Mailchimp
Easy integration with Mailchimp
Bring your emails back to life
and increase conversions up to 200% playing video in email with Mailchimp
Acquire new customers playing video in email with Mailchimp. Qualify LEADs, increase CTR and conversion rates, get more and better impact in loyalty campaigns, up-selling, cross-selling and branding.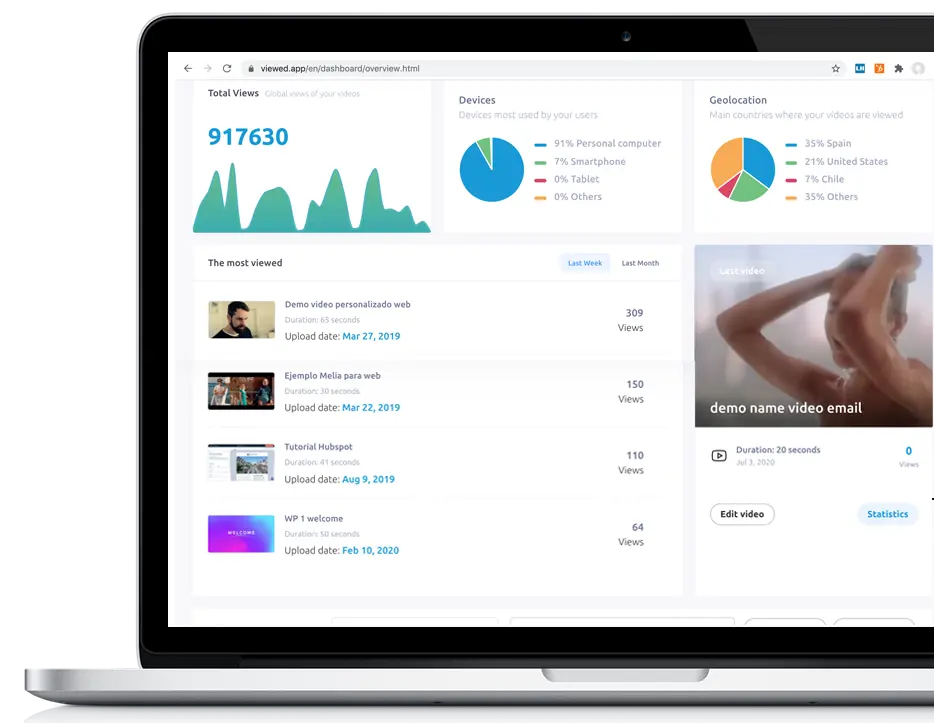 Capture your customer's attention and stand out from your competitors


playing video in email with Mailchimp

Get up to 90% of views on your opened emails, against only 16% that can be achieved including a static picture linked to YouTube. Autoplay video in email is the best solution to quickly spread your message and get millions of video views.

Increase your marketing results
Video is the preferred format for advertisers because the average CTR is 65% higher than other formats. There are more than 4.5 billion emails that can play video to increase your conversion up to 200%.

Take full control of
your video
Subscribers want to watch your videos, which will always be played alongside your brand and in a controlled environment. No ads. No competitors. No distractions. Full attention to your message.
How can I play video in email with Mailchimp?
It's really easy to create your video in email with Mailchimp. Everything is automated and you only have to follow these steps:
1.- Create your template in Mailchimp and include any image that will be replaced by the video later.

2.- Go to viewed.video and upload the video. After that, a window will appear showing several ways to integrate the video. Select Mailchimp.

3.- If this is the first time you log in, the system will take you to a Mailchimp page where you will have to enter your username and password. A window will appear to authorize Viewed to view your Mailchimp campaigns so that you can enter your video.

4.- Go back to Viewed where a list of your latest campaigns will appear and select the campaign in which you want to insert the video.

5.- Finally, you will be able to visualize your complete Mailchimp template. The images will be shown with a red-orange border. Select the image you want to replace with the video. Then the video will appear instantly.

6.- After that, press the button to "create campaign" and the system will take you to Mailchimp, so that you can send your video email campaign as usual.
READY! Now you can enjoy the video in email experience in your next Mailchimp campaign and get better marketing results!
This is much more than playing video in email with Mailchimp,
you have the complete video marketing SaaS platform to spread your message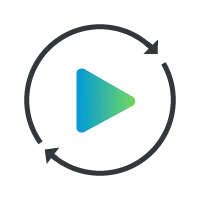 Autoplay video
90% of users will have a multimedia experience in the moment they open their email. This is really the key to achieve a greater impact and impressive results. Learn more…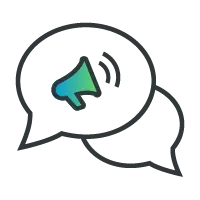 Spread your video
You can also embed your video into your landing page and subscribers can share it on social networks from the email. Consult plans…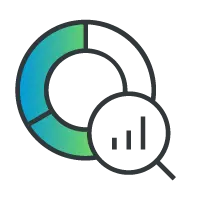 Analyze your video statistics
See the performance of your video with statistics in real time. Analyze the number of views per device, OS, navigator, email client, country, hour. Discover the average viewing time of your videos.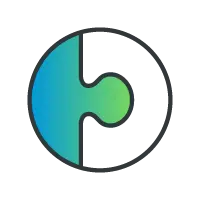 Integrate with ease
You have already seen how to integrate video in email with Mailchimp but note that you can copy the video code and use it with 99% of ESPs and CRMs. See complete compatibility here…
Need professional video email marketing services?
Just starting to develop your video email marketing campaign? Get going with up to three videos a month and scale up as you go until you need a full-scale email marketing package with unlimited videos and views, eCommerce videos and live-streaming capabilities. Viewed offers three different plans to suit your marketing needs and budget. All the plans include a function to record yourself with your webcam.
Try out the raw power of video email marketing with a hosting plan for sending up to three videos to gain up to 5,000 views. Need help? No problem. You'll get free Video Email training from our marketing experts, and you'll find it easy to integrate your videos with MailChimp, HubSpot and 99% of the most popular email service providers. Other functions include access to basic account analytics to monitor campaign progress.
Send out an unlimited number of videos each month and get up to 25,000 views with an upgrade to the Professional package. The Professional video email marketing option is ideal for SMEs wanting to increase web traffic and conversions for a reasonable monthly cost for a higher return on investment potential. Customize a clickable call-to-action for your video emails and embed them in landing pages too. This package gives you more advanced analytics with real-time monitoring.
Enterprise is a customizable option for sending out a high-volume of personalised videos. Post as many videos as you want, with no maximum limit on the number of views. Benefit from dedicated data-driven emails for eCommerce and remarketing, plus live-streaming video capabilities. Integrate with any email service provider and get the latest updates from your dedicated personal account manager. Includes options to set up a custom domain.